Indian fiction seems to be in two ends of a spectrum – One covered by the fancy Salman Rushdies and Vikram Seths of the world who weave magical and complex tales encompassing an astounding breadth of narratives and on the other end we have our humble Chetan Bhagats who write simple stories for the 'average Indian'. This is actually true for all literary worlds. There is a tendency to look down upon these simple tales , more so if they are 'love stories'. Given India's crowded average love stories , I wouldn't even grudge the critics so harshly.
'Little Maryam' on first glance might come off as yet another love story. And believe it or not it is exactly that - but with a small difference. It is good!

Like my favourite character McSteamy aka Mark Sloan says to Mcdreamy in Grey's Anatomy "Cliches became clichés for a reason. Because they worked. It is great isn't it"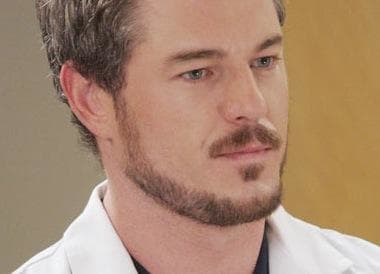 McSteamy Approves (y)
Simple stories written well which make you feel things are the best!
Revealing anything about this book might come off as a spoiler. The premise is a rooted little love story between Saadiq Haider and a girl called Maryam , the twists of fate which befall them earlier and later. The official tag line reads - A second chance romance with a shocking twist.
However , if you are an experienced reader you can see these twists come a mile away.. but it still won't stop you from feeling the very real emotions pouring from it and that is what I absolutely loved about this book.
I tried narrating this story to a close friend and she just started laughing at how ludicrous it sounded. However , in Hamid Baig's words it is all too real, intense and believable. The initial portions might seem like a stretch but the care and craft puts in helps the punch land strongly later. Even the word 'little' in 'Little Maryam' has significance,
The book is laser focused on telling the tale of Dr. Haider and Maryam so much so that it glosses over parts like say winning of a nobel prize!At the same time thanks to the well crafted initial portions there is a sense of rootedness permeating through the book (maybe stemming from the Banyan Tree which it so lovingly portrays). The emotions are authentic and feel earned . I went from frowning at it to crying over it much like the person who the story is narrated to over the plane!
And for the all the people who read this review and thought that maybe this is

coming from a typical senti romance loving girl , I swear it is not! I remember crying over only two books before
1) Paths of Glory by Jeffery Archer and 2) Oath of Vayuputras by Amish Tripathi.
I just feel that the earnestness of the book has rubbed off on me, to give it such a glowing recommendation. There were a few places where I would have liked a more detailed narration and some words which didn't feel like it didn't belong in the sentences but the fact that it made me cry like a baby makes me wanna not care about it. This is great work by a debutante who I hope will only get better from hereon.
Verdict – Give it a shot with an open mind