Hi guys. I have been trying to write a poem for the last half hour and have ended up deleting innumerable drafts already. That side of my brain hasn't really been put to work in a good while and let's give it some time to catch up.
So what are you all up to?
What Is the up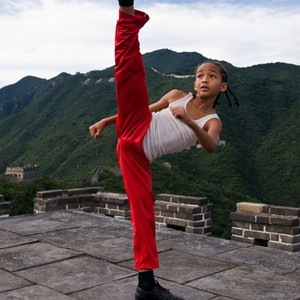 I am currently interning at a Tax law firm and I have to admit I am struggling with all the technicalities. But I believe learning is a long arduous and painful process and one day like the karate kid or Akshay Kumar from Chandni Chowk to China , I'll be all ready and pro to face the world… or at least get a job.
Ponderings
I am back in Chennai for this month and I have to admit that it is very weird to be back in a place with only the skeletons of my past remaining… the souls have moved on to their respective futures and careers of course. Ah the other side of the brain is finally starting to flow guys!
It is so scary to think of the future and where I'll be in a year. Out of college and with a job hopefully but where? Here where it all begun once and waiting to begin again? Or there? Or someplace which my brain hasn't even processed yet?
It doesn't help that the helpful elders keep throwing in innuendos about marriage! Like that is even in the horizon. I know that the voices will only keep getting louder and my poor grandmom is in for a rude shock when she finds out that it is not even in the outside of the picture haha.
Latest Read
So I have been reading Patriot Games the book ( yes which became a movie with Harrison Ford in it) The book takes it own sweet time to come to the point and spells out too many procedures to be any fun. Worst is the casual sexism and racism which is just impossible to digest in today's context. It was quite amusing and ironical to read about an America which didn't fear terrorism and the philosophies which shaped the pre 9/11 era.
Latest movie
I watched the Hell and the High water yesterday and was really impressed by it. Jeff Bridges , Chris Pine and Ben foster star in the movie and the screenplay really does a good job of fleshing out their characters. So much so that even though you don't agree with their actions you can still understand their motivations for the same. The move deals with Armed Robbery in a refreshingly honest way. Also , I think Chris Pine wins the Chris war with this one.
Latest Show
I watch like zillion shows at the same time. Still I would recommend the Aussie show '800 words' , It is a perfect replacement for Packed to the Rafters. It is about George Turner a recent widower who uproots his two teenage kids from Sydney to a small town in New Zealand called Weld. Doesn't sound like much but the show has created a beautiful fictious land called Weld with a wide battery of characters who are all authentic. Each episode manages to be fresh and strongly thematic and I insist that you give it a watch.
So what is the up with you people? C'mon you have to warrant this earnest personal post with a comment atleast! Let's build a tiny community
J