We can all admit that the Indian Premier League (IPL) has seen its share of crescendos and crashes over the years. While the degree of interest for the event itself can be questioned , the life and story of its auction is separate and distinct in itself.
There is something very exciting and sad in watching the 'auction' of cricket players (as if they are mere livestock or something). Fortunes can be made and lost over minute strategies and major egos of the team owners and their strategies.
The seasons before saw atrocious amounts paid for players like Pawan Negi , Yuvaraj Singh , Dinesh Karthik , the Pathan brothers only for them to get weighed down by their exorbitant salaries.
Hitherto unknown players like Paul Valthathy , Praveen Tambe can thank the IPL for truly changing their life and bringing them much needed recognition. And that is the beauty of IPL , the conventional routes are so filled with politics and this is an alternate path which can boost you into the selectors radar or could set you up in a specialist T20 career of being good at one skill like bowling Yorkers or a specialist at slower balls ( Vinay Kumar comes to my mind immediately)
This year's IPL auction was comparatively more subdued one since most teams are pros at knowing what they want by now. Coaches like Sehwag chalked out how teams stuck to their budgets and only bidded a bit outside of it. Also , next year we have the mega auction where players may only be retained minimally and everyone goes for sale! ( Can't wait for that to happen xD)
Let us go on a small overview of how all the teams faired in their auctions.
1)
King Xi Punjab – This midlevel team usually punches above its weight but last year was abysmal for them. They didn't have a captain coming in this year and they seemed to have solved it by buying Eoin Morgan ( whose performance in the IPL has not been so good and English players are only available for a limited period this season) . They have spent heavily on uncapped T.Natarajan , a Tamil Nadu fast bowler , interesting to see what he brings to the table and Varun Aaron could be their answer for frontline 'fast' Indian bowler. The kings xi selectors managed to buy Martin Guptill , the destructive opener and Darren Sammy the West Indies all rounder captain at throwaway prices. I feel that these 2 buys could alter the scales in their favour. However , Axar patel seems to be the only recognizable spinner in their line up. They could have invested in better known Indian spinners.
2)
Royal Challengers Bangalore – Usually known for its flashy team owner and exorbitant ego buys , RCB this year didn't buy big ( in terms of glamour) . That maybe due to the fact that they already have to pay so much for their fancy players like Kohli and De Villiers. They seemed to have narrowed their problem to their Achilles heels – their bowling. They have tried to fill the big boots of Mitchell Starc with literally big men – T.Mills ( who was bought for a whopping 12 crores) , Aneekeet Choudary ( who apparently bowled to Kohli in the nets as proxy for tall foreign bowlers) and the foreign Billy Stanlake. They have also bought Pawan negi ( off spinner) and Praveen Dubey ( leg breaks) . Hopefully this solves their bowling woes for the forthcoming year.
3)
Delhi Daredevils – Usually known for their smart Indian buys , thanks to a certain Rahul Dravid , this year they have gone all out and filled all their foreign slots! They have bought the useful but injured Angelo Mathews , mostly misfiring Corey Anderson , pace machines Rabada and Pat Cummins . I think they are set on their Indian batsmen – Shreyas Iyer , Rishabh Pant , Karun Nair and Sanju Samson since the foreign players are mostly all rounders rather than traditional batsmen. Their spin is mostly spearheaded by Mishra and Jayant yadav , since they have bought only Murugan Ashwin as their known spinner. They seem to have a squad set for all conditions , hope they don't fall into the pit of too many changes and fall short of playoffs like they usually do.
Gujarat Lions – The Gujarat team had a very good campaign last year with a team which covered all bases. This year they managed to get the destructive Roy for his base price and have experiment with a lot of uncapped players. They also seem to have bought a lot of their captain's former teammates!
Rising Pune Supergiants – After boldly sacking M.S Dhoni ( no comments) , the team has gone big and bought Stokes for the costliest 14.5 crores. After which their purse drained and bought players like Jaydev Unadkat , Dan Christian and Manoj Tiwary ( should be given a shot) They have picked up a lot of uncapped players and a New Zealand quick Lockie Ferguson ( Stephen Fleming alert) Let's see how it goes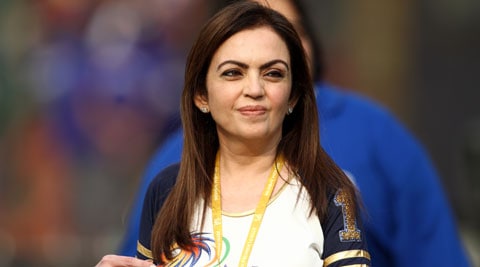 Mumbai Indians – Mumbai which more or less has a settled side bid for a lot of the exciting talent but pulled out of the race many times. They have welcomed back Mitchell Johnson to their pace department and Saurabh Tiwary to their batting ( remember the Rayudu Tiwary days?) and bought Nicholas Pooran an uncapped West Indies wicket keeper ( because they always end up having problems with their wicket keepers) They have also bought Karn Sharma the experienced IPL bowler and Asela Gunarathne , a nod to his yesterday's knock. Mumbai continues to interest with their buys.
Kolkata Knight Riders – KKR is a team which is going stale and I say this not because I hate them ( which I do) Narine is ineffective after his action was corrected and Russell is banned for now. Since they have relied majorly on these 2 they need a new infusion of blood to their team. So they bought the electric Trent boult and impressive Woakes. They have bought a R. Powell , maybe a straight up replacement for Russell and also Rishi Dhawan , Coulter Nile and Darren Bravo. Let's see if the minor infusion reinvigorates them.
Sunrisers Hyderabad – Finally we come to the defending champions SRH. Their title win masked their fragile batting which was held up single handedly by the amazing David warner and their stunning bowling line up. They need Dhawan and yuvi to step up in a big way this season if they want to hold their title. They have shrewdly invested in the upcoming Afghanistan talent of Rashid Khan and Mohammed Nabi . They have also snapped Chris Jordan and Praveen Tambe and Ben Laughlin all good talents and good buys. Hope they hold the trophy for two years running!