Nothing screams CHENNAI more than Rajinikanth. The fervour with which he is 'worshipped' is looked at by outsiders with cynical and smug eyes. No one has ever managed to capture the public's collective consciousness like him. When he falls sick , people pray for his welfare. He is seen as an extension of one's own family. This may seem as pretty naive to many. But I feel it just embodies the welcoming and loving spirit of Chennai.
The almost individualistic human spirit which rose to the occasion during the recent floods.Celebrities and common people alike helped many silently and not so silently.
I heard many saying that the hype around Rajinikanth is being Media manufactured. While it does require strong muscle to put up so many posters and achieve visibility via tie ups with 5 star , Air Asia and Amazon they count for squat when people don't accept it.
The fortunate or unfortunate truth ( however you see it) is that people have accepted Rajini as one of their own. They love him. I love him. There is something about him you just cannot ignore.
Ram Gopal Varma recently posted an ugly tweet questioning the Rajini phenomenon , basically making a joke about his looks. That is another reason why I love us. We don't really care how our heroes look. ( we do care how our heroines look , but that is reserved for another day) Rajini may not act like Kamal Haasan but he has a villainous streak from his early days in his career which shines through in motta boss scenes of Sivaji or the vasi meh scenes in Enthiran / Robot.
The first movie I watched was Padayappa and to this date I watch it every time it comes on the television. To understand the rajini love you need to understand the emotions a fan goes through when you watch his movies. But how can I explain the gaped mouthed goosebumpy feels every fan feels when they watch a movie of his? The clichéd but mandatory Intro scene where you scream your lungs out , not really caring about the dialogues or anything else for that matter? The necessary SPB intro song where he reluctantly shakes his hips in his trademark style? The way he so coolly throws the cigarette/chewing gum in his mouth and his punch dialogues!!!
Punch dialogues are one line counters delivered in Rajini style. All else is shite.
The man has got style. You don't. That's it.
Rajini's legacy seems to have passed to Ajith and Vijay , who are both trying to capture the whole market which Rajini singlehandedly controls.
Some may say the golden era of Rajini films was the 90s and that those days are over. They are right. Devout passion is a thing of bygone era. And less important things like innovation in story and secondary characters are also required nowadays. That is why lazy clichéd stories like Lingaa don't work anymore. A good rajini movie always had good screenplay and pace though ( BAASHA , ARUNACHALAM , ANNAMALAI , need I say more? )
What makes Kabali more exciting though is that Rajini , the safe one has decided to experiment! He has finally hit the reboot button , move on with the times , and finally decided to show the grey in his non existent hair. He is being directed by a young talent who cares about filmmaking and not just moneymaking and produced by a veteran who cares enough about the moneymaking. He doesn't seem to have a juvenile looking actress acting as his love interest ( seems to be a trend of 2000s , rajini of the 90s was married mostly or in mature relationships atleast) and there are a talented bunch of secondary actors around him.
Some things never change!
And yes , I am proud to be a Rajini fan . I am not going to be forced to be 'ashamed' of it because some wrongly westernised idiots think it is not 'cool' or 'hip' anymore.
What I am trying to say is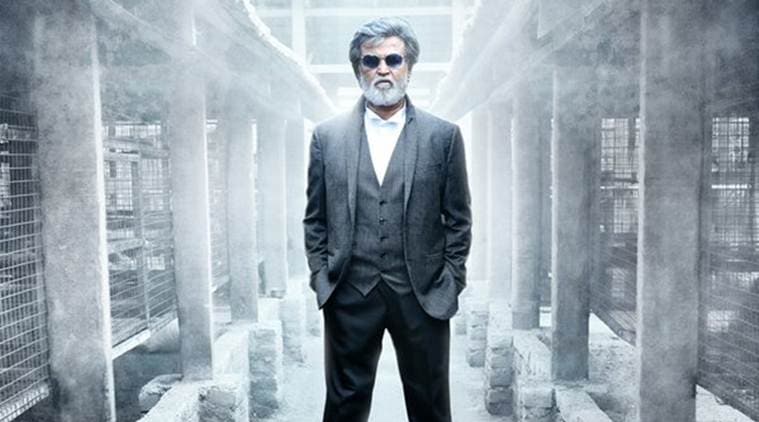 MAGIZCHI
P.S – Someone help me get tickets for the movie . For I am stranded in Pune and really wanna try FDFS*
FDFS – First day first show for the uninitiated