Unfortunately, a lot of people know this already. However , they confuse it with 'love' and 'romance'. In the light of recent murders and suicides involving the social media, I feel compelled to volunteer my opinion, Reading is completely at your discretion.
" Reading is completely at your discretion. " Stalkers don't understand the meaning of this line. 'Discretion' has no place in their dictionary. Or does 'consent'.
So steps to become a stalker.
1) Create an anonymous profile with a celebrity's / baby's picture on it to show off your innocence/ attractiveness. Mostly , it doesn't produce the desired effect though. It looks very shady , like the person is trying to not reveal their original identity and that never leads to meaningful relationships.
Vijay anna is famous

Ok , this works.
2) Add as many profiles of opposite gender as possible. When you send a 100 requests at least 10 get accepted and voila! suddenly you have 10 mutual friends with the next 'friend' you are adding , misleading them to think they somehow know you or that you are somehow not a danger.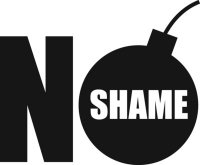 No gain
3) Start chatting with the 'friends'. This is the most fun part. Some guys start with the 'thank you for the accept' and ' your dp looks very nice' routine which quickly evolves into 'give me your number'.
Opposite genders ( who am i kidding? GIRLS) , Please NEVER give your number. Once you give your number , you can't avoid round the clock nuisance , your location , privacy everything gets forsaken. Other guys for reasons unknown to mankind , keep sending 'hi' , sometimes 5 times a day and never go past 'sup?' ' what did you do?' and never volunteer information about themselves and still think they are not creepy. Took it from google
4) Then we come to the tipping point. As a stalker ( yes , going back to original mode) , it gets plenty frustrating when a girl doesn't reply to your heartfelt ( yet having no substance) messages or doesn't give you her number, That bitch! So you either call her names , abuse her for adding you in the first place , if she had given you personal info threaten to use it against her and the best of all , threaten to throw acid on her.
5) If you're an actual jerk hurt lover, you carry out your threats.
Being a Facebook member for more than 7 years , all of what I typed has been endured by me except the 5th point. One guy actually threatened to throw acid on my face cz I dared to not give him my number. Can't reveal the chat because I blocked and reported and him and I have fantasy that he miraculously vanished from existence.
'Never add people you don't know' - is an often given advice and can be understood only the hard way. I am not saying all guys are stalkers. In fact , I have a lot of friends who I got to know through social media who are nice people. But there is a high risk of a lot of these types of people also when you add every person who sends you a request,
Add a person who you sure atleast 50 mutual friends with
Ask a close mutual friend about them just before adding them, No harm done,
Add people who share a common interest with you like blogging , cinema etc.
As for the 'stalkers' reading this. I know most of you aren't even intending to be stalkers and come off as ones because you don't know how to express yourselves. How about having an original profile , having genuine conversation and respecting the girl's wishes for once? You will have a better success rate . Trust me.
P.S - If a girl is clearly not interested in getting to know you , leave her alone. You deserve better. Respect yourself.

Disclaimer - All pics taken from the net. I didn't take or create anything. Merely for aesthetic value.