]
In the recent past ,ie, the past few weeks I have had a few outings with varied sets of people and had fun in many un expected ways! This encounter with humanity has proved to me that I have become more mature , polite (!) and responsible - at least for the first half hour of the outing. I thought that the silent shell which was once covering the real me had been shed a long time back - 3rd standard precisely . However I found it returning over me in these outings - at most I have become normal again - normal people are rather shy to strangers =D
April 21
Thursday (although all days are the same in the holidays!)
I was sleeping with conscious effort -(which means I was faking it ), because I didn't want to go - anyplace my grandmother was interested would have 10 temples and another 100 relatives in its NEAR vicinity. Its seems we were going to Nanganallur for my uncle's ( please don't ask me to elaborate my exact relation with him ) new house's housewarming party - which is 'warm' because they have a huge fireplace in front of them and throw things to increase the flame and smoke!! That too in Chennai's present climate ( which is HOT to put it lightly) it didn't seem to be a very lucrative idea.
So I continued my struggle with sleep and conscious , if I had been more arrogant , obstinate or in short my usual self I would have missed an amazing day. Somehow , something , most likely my grandmother's continuous begging , screaming , in short, talking wore me down and I woke up at 6 AM , my first in many months , in fact in the whole time before that I didn't manage to get up before 10 (for 1 month!at least)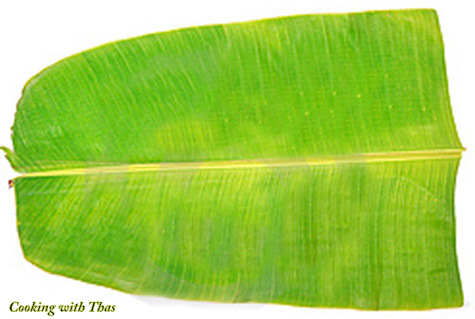 I wore a white/cream salwar kameez , which was too cotton and simple to my grandmom's dismay , but she can't win everything you see. As I packed my life's essentials , like my Mp3 and Godfather book I was amazed to find a call taxi standing in front of my house. My grandparents were bus addicts and I was really
looking forward
to my bus ride alas! there it was - the cab to make us comfortable - so the ride was going to be not bad after all!
Then we Reached, that was when I got speechless. Maybe bored would sound more precise =P However I had my bro for company , he moaned before I could so I had to put the brave front. So we entered the new house , sadly I couldn't see much of it as it was too smoky to see anything , then before I could react someone shoved me inside to have breakfast - kindly note that the time was just 7 AM . I was served lovingly with a plate full of idlys and somehow I evaded pongal , only to be attacked by kesari.
Then my grandmother , smiling through her crooked teeth , asked me to go inside the AC room - where the air had been saved from the smoke. That is the place where I could finally open my eyes and of course * breathe * . That was where I met Sneha.She was my relative it seems , again don't ask me how. One old aunty who has come to my house quite a few times came and introduced me as her grandkid from Bangalore who's seeing them all for the first time and she seemed happy to show her off.
She was worthy of it indeed - she was tall for 7 th standard ( my height =P ) , wore a grand masakali or some other designer kurta and had long , beautiful hair which she had plaited! =O I then began to pity her - Me , who had the godfather book , brother , grandparents and 1 cousin accompanying me felt lost , what will a total stranger feel like?
I took a personal interest in her and tried to make her happy by interrogating her =P Point is I found something worthwhile to do , a new friend (no I wont call her a cousin) and the ability to be happy in my ever stretching family tree =)
Everything became happier , I became more talkative but talked sensibly and as Preethi , my tuition teacher's daughter ( who's also my relative) ," I have seen her for 2 years but am speaking with her and getting to know her only today! "
I can muster to say that I wouldn't exactly be unhappy if my grandmother kept a knife in my throat and ask me to attend a 'family function' , ie, provided that I have a smoke free environment and interesting beings to converse with.
Second Outing
April 22
Friday
This had a better hype to it. It was my cousin (first cousin) Nirav's b'day and we were all going to watch the 'ko' film! I was more happy for myself than for Nirav when I said 'happy b'day ' to him. All my cousins and nirav's first cousins had come for the party.
We were marveling how awesome his brand new PS3 was and waiting for the food to come from 'noodle king'. You would think where my new found humaness comes here - it is in relation with the food. After waiting for a substantial amount of time and after confirming that we could stand the hunger no MORE , we started walking down the stairs to goto some restaurant. If only the guy with the food hadn't come in the other direction - I would have never known that I was good in serving!
Seeing the food we obviously paid the bill and got the food out. However there was a problem , there were many vegetarians among the group and the food packets gave us no clue if it was veg or non veg. Also as it was chinese it tasted almost the same.
I could have shut up waited up for the food gobbled it and complained about it being veg or non veg but you see I was very hungry . I wanted to help my sweet aunt , I wasn't satisfied with the amount of food and type they were putting - it was either all veg or all non veg! I am afterall Semi!
My aunt was shooing all the kids from coming near the food but I withstood it. It was mayhem there in the dining table , the veg was indistinguishable with the non veg - People mistook lamb for babycorn and you know the consequences!I started serving food for everyone , I found it difficult to not touch the food of the other person! soon I started appreciating there hunger also.
I started serving noodles with my fingers ( I did wash it) , poured good measures of gobi manchurian without getting hungry and soon earned everyone's blessings and one particularly brainy uncle's suspicion....
Yes , I was being a good girl , serving food so well that if I had replicated it on the first outing my grandmom would have been insanely proud. I was being polite , not showing any sort of disgust towards touching food ( I used to have that problem) and behaving like and adult and eating in the end!
The last point disturbed my uncle , so I accepted my evilness to him. From serving everyone I knew what dishes were good - the veg balls were yummy while the chicken ones weren't . I had precautions that the chef had been heavy handed with chillies , I also had the advantage of having all the food items. I love variety and I could easily have at least 1 of every dish and actually my aunt was so happy with me that - she asked me to have ANY amounts I wanted and even stopped calling me malnourished for some time.
Later I saw ko which was kickass - although I missed Shruti =( and even got to speak with the actress of that particular film - Karthika , who's performance I was drooling about!!
In a superstitious way , I would say that all the blessings amounted upon me made me have such a lovely time , In a practical way I learned the ropes for being good and intelligent at the same time in a moral of the story sort of way I learnt to reap benefits putting hardwork and brain to it!!
I also had another cool outing 3 with my mother's colleagues , the creators of my near future . However I will post it later as it was a very wide experience ( 3days) and I also want to combine it with the future outing I am gonna have with my father's colleagues .
Outing 1 - Father's Distant relatives
Outing 2 - Mom's near relatives
Both couldn't have been more different and less entertaining! =D
By
SEMI